All your customers in one place
The customers tab allows the banker to see all of their customers and what digital channel they are engaging through. By selecting a specific customer, the entire message thread can be seen and direct engagement can begin.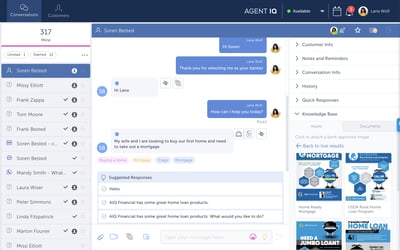 A mini-CRM at your fingertips
While messaging with a customer, bankers can quickly and easily take notes and schedule follow up reminders that are associated with that customer. These compile across all of their customers and they have a to-do list that they can action. These notes and details can also be synced with more enterprise CRM solutions like Salesforce.
Proactivity is just a click away
Bankers can select individuals or groups of their customers and create outbound messages. These will alert the customer with an app notification and feel like a one-to-one outreach from the banker.
Workflows to make life easier and more efficient
Optional and configurable workflows can be activated with just a click and support your banker when engaging with their customers. Using the powerful built-in AI, these workflows can identify themselves as separate from the human banker and capture needed data from the customer and update or process as configured.
AI suggestions and tagging
Every conversation is tagged by Lynq's industry-leading AI and suggested quick responses are available for the banker to instantly send, modify or ignore. These tags also become highly useful in the analytics reporting as topics of conversations can be identified and highlighted.
Download the case study
We love our service and can talk about it all day, but seeing real proof from real clients about how they are benefiting from the service is also incredibly valuable. Download this case study to find out how Rockland Trust ($20B out of Boston) has digitally engaged more than 20,000 of their customers in just 90 days with Lynq.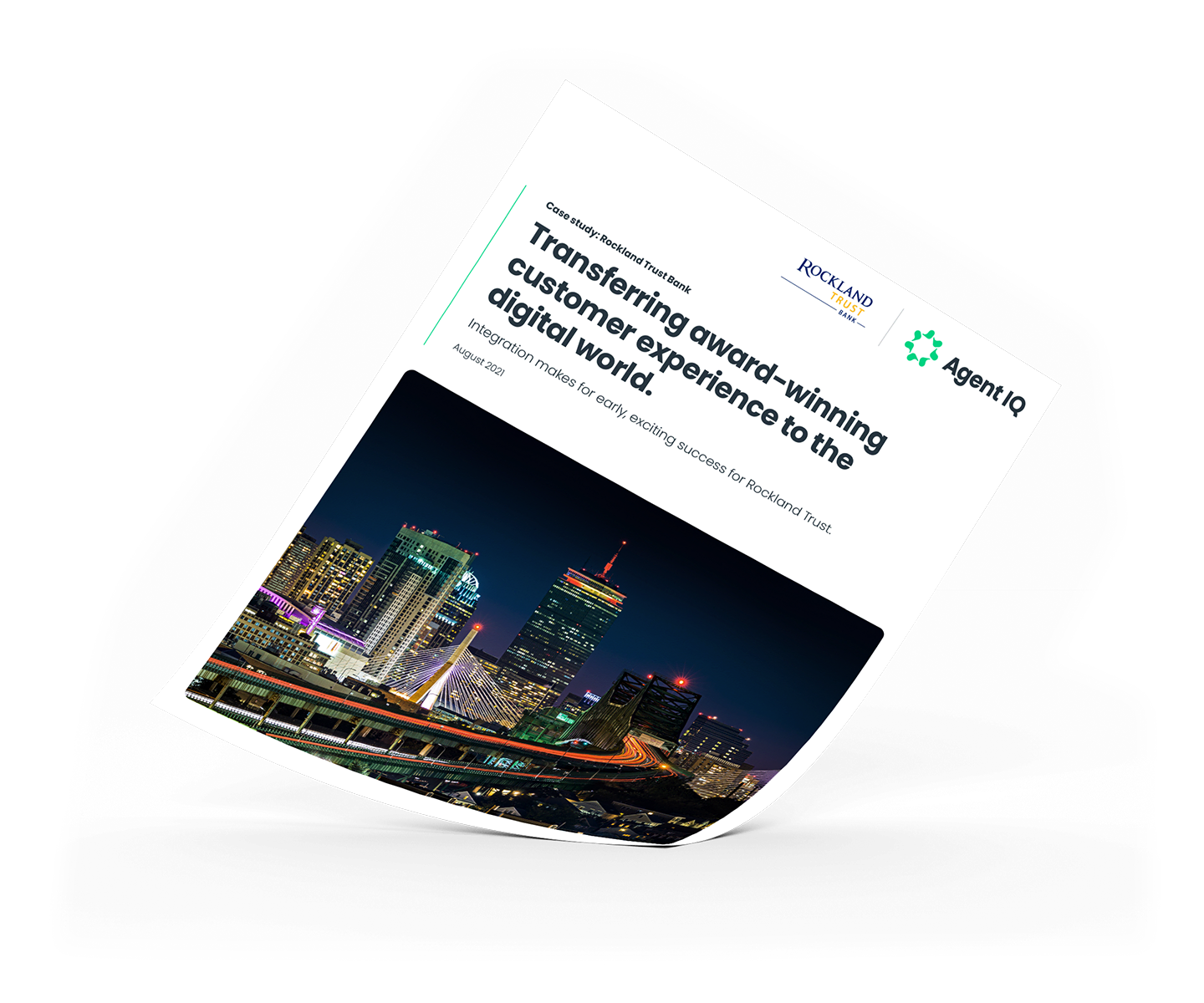 Interested in how we can help you transform your digital customer engagement?
We understand that every financial institution has unique operations and strategic initiatives that they are focused on. Request a demo with us below and we will look forward to understanding your unique challenges and having a discussion on how Lynq by Agent IQ can help you achieve those goals.