Meet some of our trusted partners

A platform that puts a branch in every pocket.
The Lynq digital engagement platform allows your customers to select and engage with a personal banker for all their financial needs across any digital channel; just like they are used to engaging with their family and friends.
Watch how we make banking personal.
Gone are the days of transactional digital banking being enough. People want to connect with people, and when the engagement is purely transactional, loyalty suffers.

With Lynq, your customers get the personal engagement they want and deserve, and financial institutions get a platform that makes them more helpful, efficient and insightful on how to serve their customers. All this promotes loyalty, trust, and real profit opportunity to the bottom line.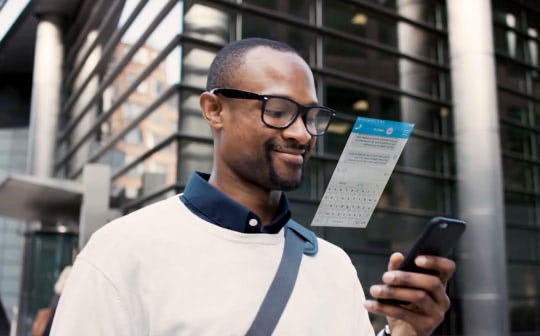 15%
increase in product holdings
Call center deflection and decreasing costs often leads to reduced customer satisfaction. But with Lynq, customer engagement becomes personal, loyal, and trusting. And that leads to opportunities to have more complex - and profitable, conversations. So in addition to reducing costs; profit and customer satisfaction goes up - a true win-win.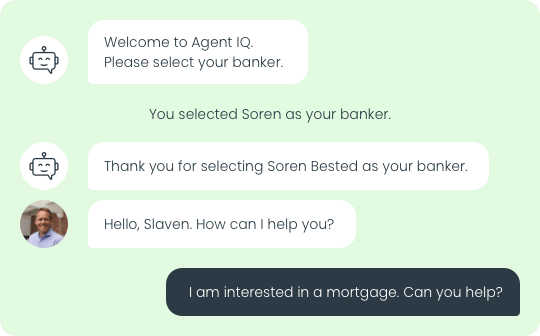 Insights to drive strategic priorities
The Lynq banker dashboard provides real-time insights about what your customers are asking about. The industry-leading AI tags conversations and categorizes topics that are trending. No more guessing what your customers want next. Or spending time and money doing customer research that delivers more questions than answers. See the topics and questions that your actual customers are enquiring about and use that to prioritize your strategic roadmap.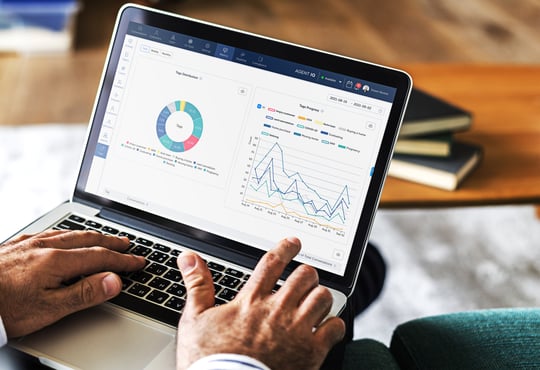 75%
of customers prefer their own banker
When provided a choice, who doesn't want to have somebody who remembers them? The Lynq platform allows customers to choose their own banker who then becomes their single point of contact with the bank, and who helps them connect with all the subject matter experts who might need to be involved in a particular conversation. If their banker is unavailable at the moment, they overwhelmingly prefer to wait versus engaging with another available banker.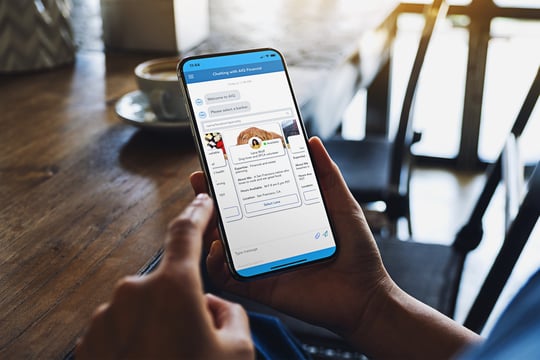 Meet some of our clients
They're happy, excited, and gracious enough to share their thoughts about working with us. But even more importantly, they are seeing positive results for their institution.
Through the use of our PCFCU Connect App we have transformed our member interactions to be more personal, meaningful and productive.
— Tiffany Miller, VP Marketing & Technology
Pinal County FCU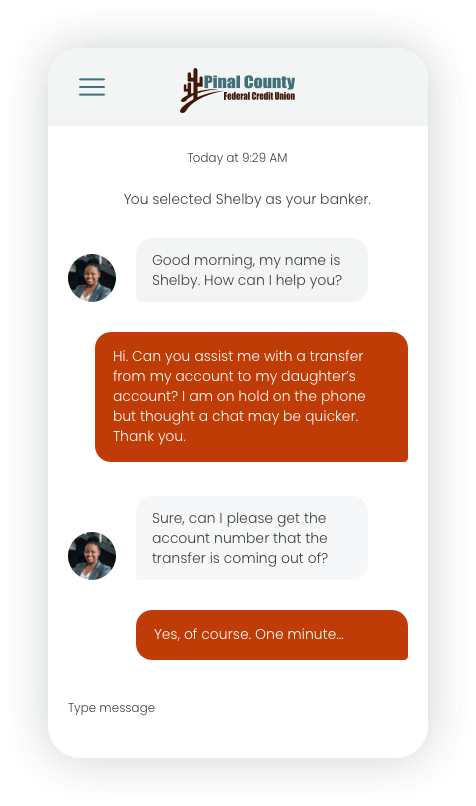 Working with Agent IQ to integrate and launch YourBanker was quicker and easier than almost any software launch we have even done!
— Patrick Myron, SVP Retail Network Strategy & Sales Analytics
Rockland Trust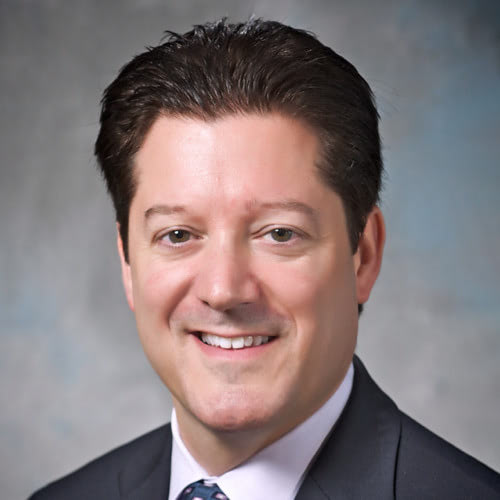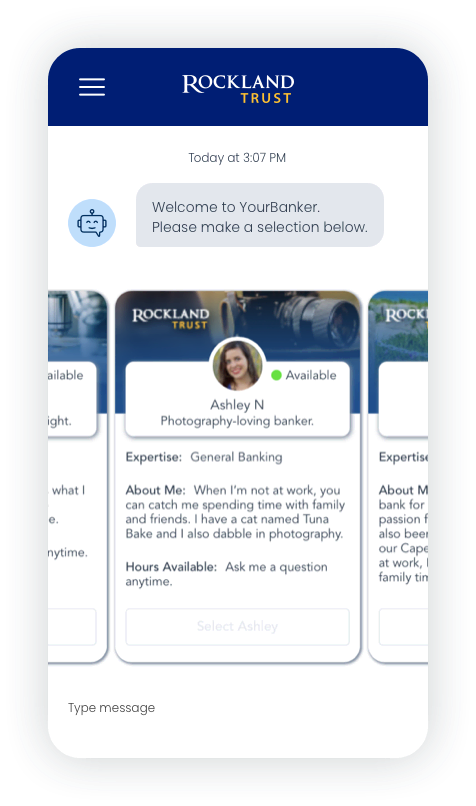 Our mission is 'People helping people find financial solutions for life', and Agent IQ helps us achieve that.
— Angie Garrett, Executive Director of Strategic Analytics, Digital, and Innovation
Arvest Bank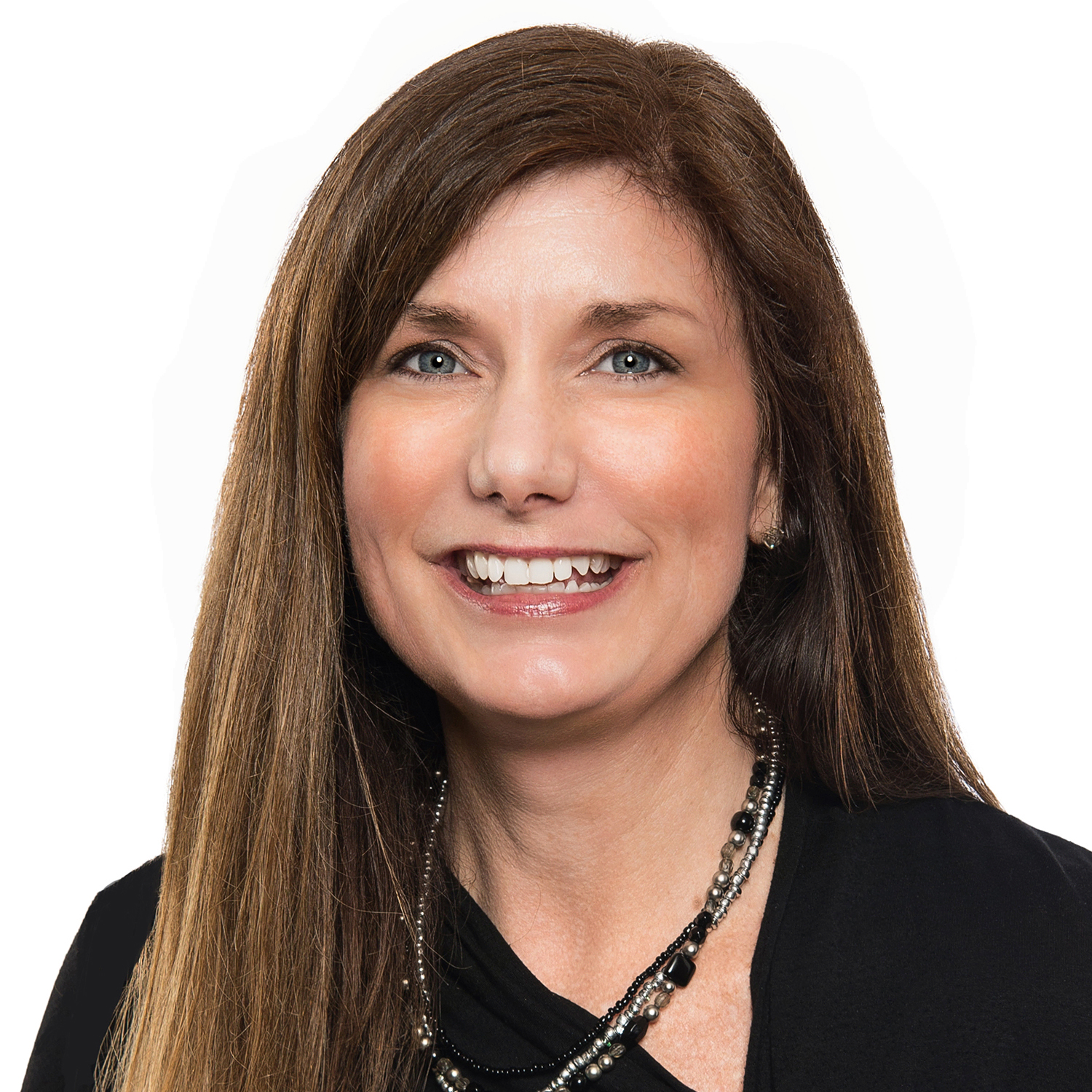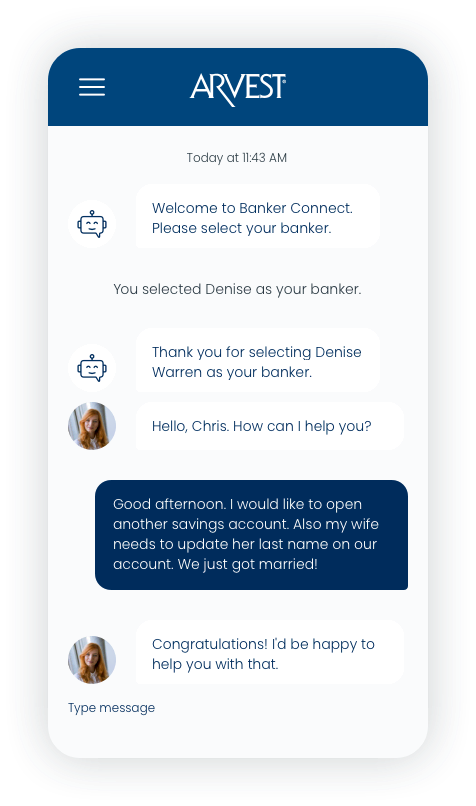 Recognition that we're proud of
It's one thing for us to be excited by our own platform, but when our clients and industry experts give us accolades too, we can't help but want to share those. Thank you to all who have given us these recent awards.
The latest scoop
Read, watch, and engage with the latest news, videos, and events in digital transformation and personal digital engagement.
Interested in how we can help you transform your digital customer engagement?
We understand that every financial institution has unique operations and strategic initiatives that they are focused on. Request a demo with us below and we will look forward to understanding your unique challenges and having a discussion on how Lynq by Agent IQ can help you achieve those goals.