Relationships start with a name and a face
Customers can choose their personal banker by selecting from a carousel of banker profiles that include their name, a picture, and short profile of interests. This allows the customer to connect with a real person whose interests match their own, or who can even can speak their own native language. The primary banker can be switched at any time and all prior conversational context is instantly transferred to the new banker so there is no loss of context.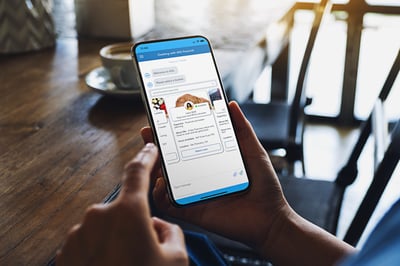 Don't end your relationship after a session
Real relationships don't start from scratch every time you start a conversation. They are persistent and build upon prior knowledge from past conversations. The Lynq platform keeps all conversations between customers and their personal banker in an ongoing thread so repetitive questions are a thing of the past. And since access to the platform is already authenticated, the conversation can pick up right where it left off without customers having to identify themselves over and over.
Engage when convenient, not just when available
The beauty of texting your friends is that you can send your message knowing that they will get it and reply when they can. This asynchronous communication allows for both sides to communicate their thoughts or needs and have that responsibility off of their shoulders, while being confident that the response will come when convenient. This is exactly the way the Lynq platform works. Customers can ask a question at 11pm when they are thinking about their need, and rest assured that their banker will get the message and respond in the morning when they are free.
Download the case study
We love our service and can talk about it all day, but seeing real proof from real clients about how they are benefiting from the service is also incredibly valuable. Download this case study to find out how Rockland Trust ($20B out of Boston) has digitally engaged more than 20,000 of their customers in just 90 days with Lynq.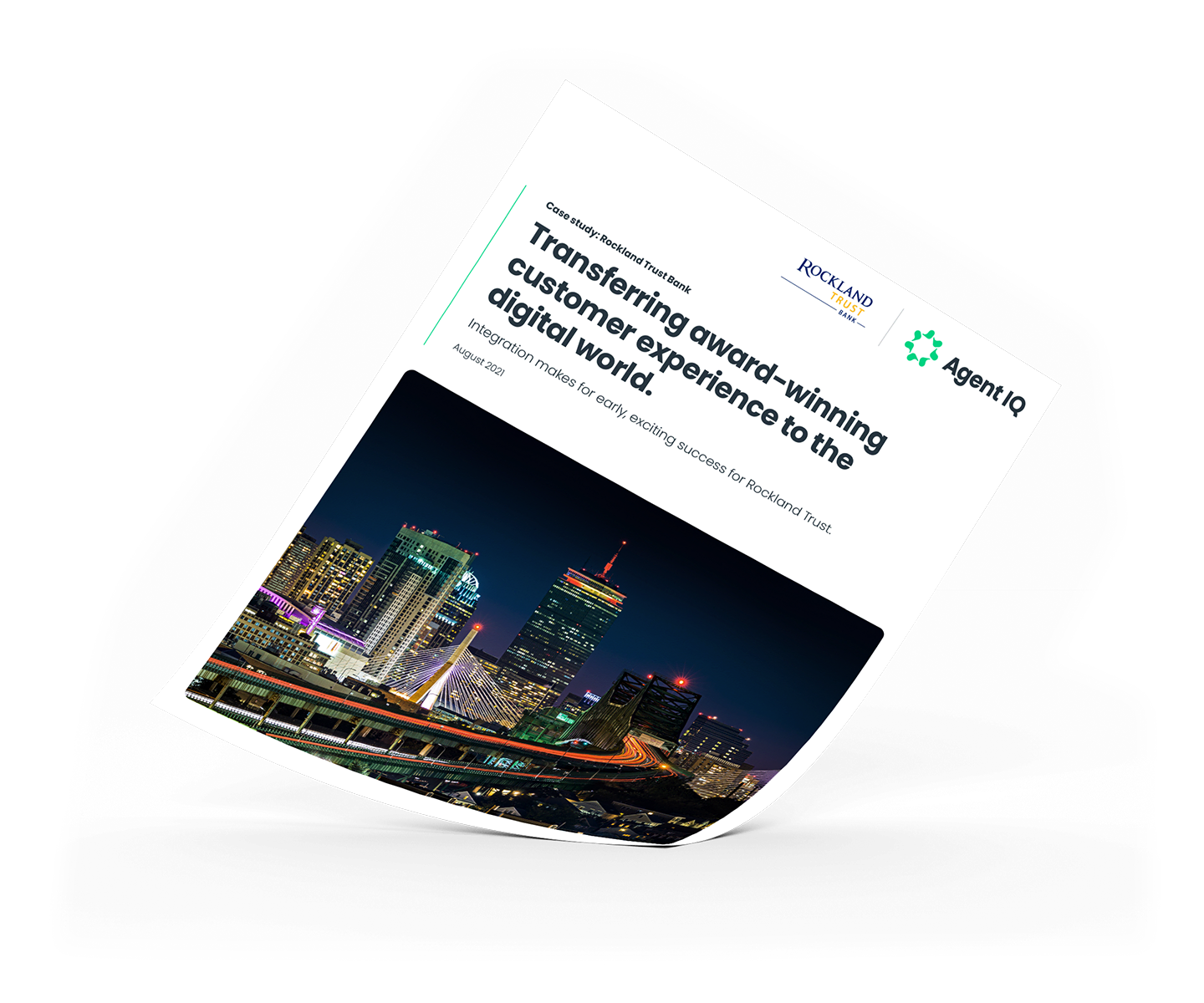 Interested in how we can help you transform your digital customer engagement?
We understand that every financial institution has unique operations and strategic initiatives that they are focused on. Request a demo with us below and we will look forward to understanding your unique challenges and having a discussion on how Lynq by Agent IQ can help you achieve those goals.