Humans are great at relationships, bots are not
We've designed the Lynq platform to combine the best of both human emotion and empathy with the speed and efficiency of computer intelligence. When something is repetitive or time-consuming, like finding the latest mortgage disclosure and rate information, let AI handle that in a snap. When the conversation is more complex like when your customer is afraid of losing their job and they need to know what options they might have with their mortgage, let the human manage that one.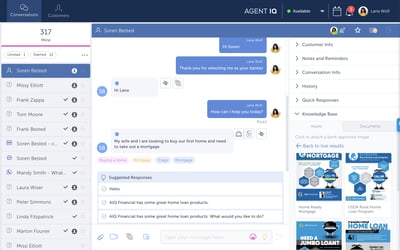 Augment at your customers' pace
The Lynq platform has built-in, industry-leading AI. No need to find another solution and worry about compatibility or added costs. And the AI is completely customizable for your level of comfort. Want to start by having AI help your bankers with suggested responses and contextual documents? Easy. Want to have AI help your bankers collect and verify data through processing that mirror your in-house processes? Or meet your customers and help answer simple questions? The Lynq AI puts you in charge of when and how much you want AI to help.
Configurable to your comfort
AI does a good job of learning processes and procedures, but your customer journeys have been refined through years of learnings and iterations. The Lynq platform's AI capabilities have been specifically designed for the financial services industry and allow you to configure and refine your customer journeys through the intuitive graphical user interface. With no required coding, Lynq puts the power of AI at your fingertips.
Download the case study
We love our service and can talk about it all day, but seeing real proof from real clients about how they are benefiting from the service is also incredibly valuable. Download this case study to find out how Rockland Trust ($20B out of Boston) has digitally engaged more than 20,000 of their customers in just 90 days with Lynq.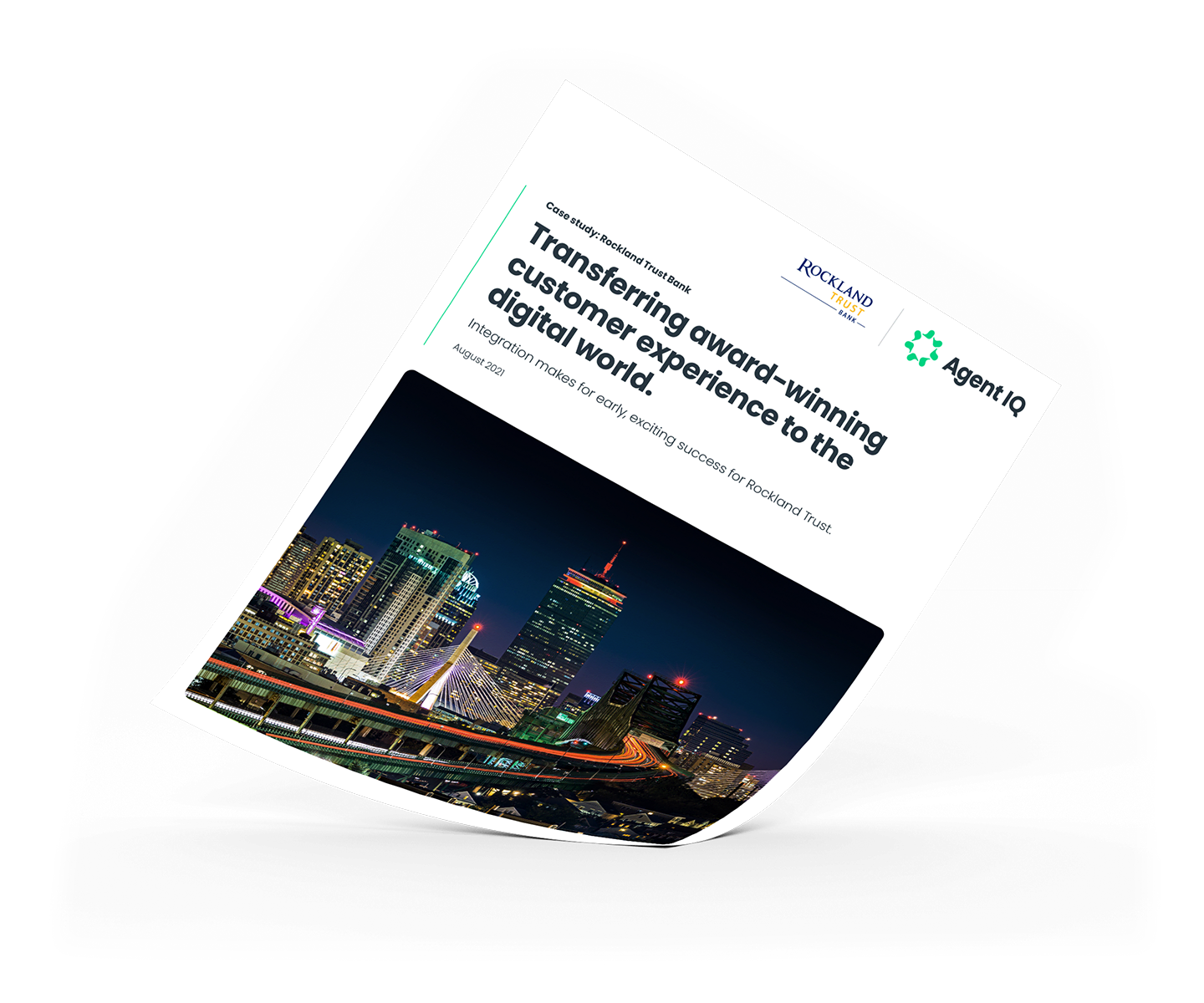 Interested in how we can help you transform your digital customer engagement?
We understand that every financial institution has unique operations and strategic initiatives that they are focused on. Request a demo with us below and we will look forward to understanding your unique challenges and having a discussion on how Lynq by Agent IQ can help you achieve those goals.