Let AI handle the simple with speed and accuracy
When a customer has a simple question and needs a fast answer it can be incredibly frustrating to wait on hold or even for a reply from their personal banker. This is where the fully configurable built-in AI of Lynq can really help.

How about "what is your routing number?" Or "what's the address to send my credit card payment?". Those are all simple questions that require a simple, and expected, rapid response. Lynq's natural language processing can instantly recognize the question and provide the appropriate response; satisfying customers and relieving your bankers or call center team from the task.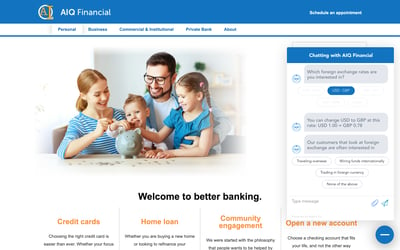 AI that never hides the human
We have all experienced a call directory that will spiral us in circles, or a chatbot that never seems to understand our question and frustratingly keeps us trying to get an answer. With Lynq, when AI provides a response, there is always the option to connect to a real human in case the answer wasn't exactly what was needed. This allows for AI to be the support and deflection for your banking and call center team without frustrating customers and prospects by only providing automated service.
Download the case study
We love our service and can talk about it all day, but seeing real proof from real clients about how they are benefiting from the service is also incredibly valuable. Download this case study to find out how Rockland Trust ($20B out of Boston) has digitally engaged more than 20,000 of their customers in just 90 days with Lynq.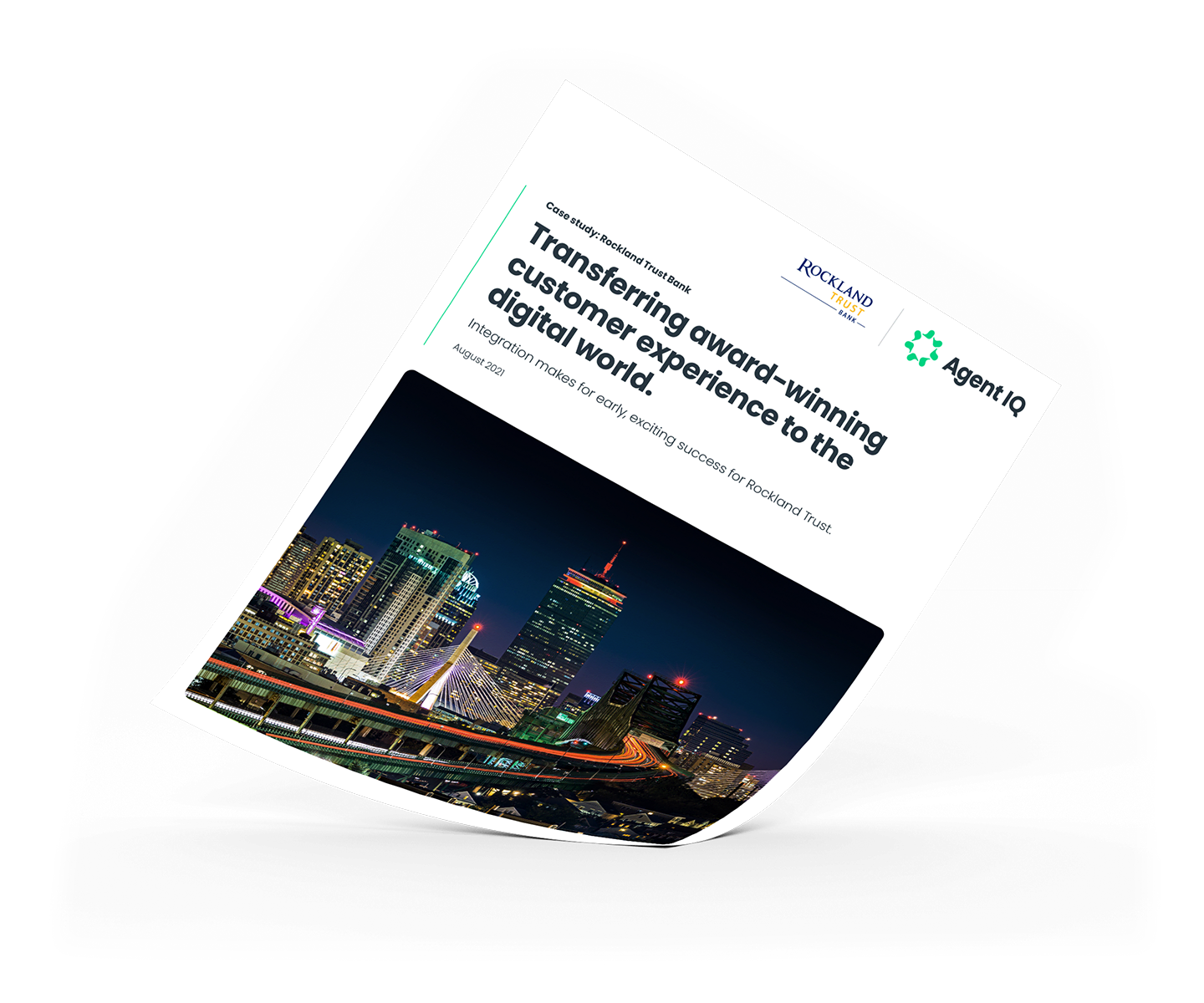 Interested in how we can help you transform your digital customer engagement?
We understand that every financial institution has unique operations and strategic initiatives that they are focused on. Request a demo with us below and we will look forward to understanding your unique challenges and having a discussion on how Lynq by Agent IQ can help you achieve those goals.