Personal banking with no change to your operating model.
Most institutions have branch peak and light times. Because of the asynchronous nature of the Lynq platform - meaning both banker and customer can respond when convenient to them in a continuous message thread - your bankers can use those down times to respond to their customers or proactively outreach to them as well.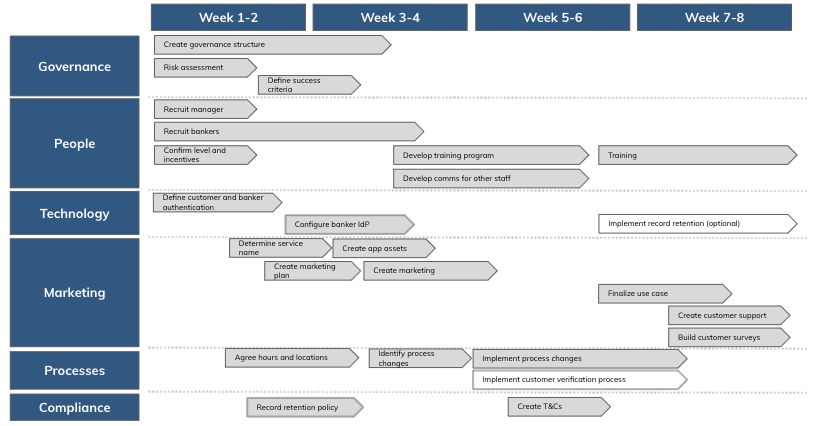 A light resource lift to launch
The SaaS nature of the Lynq platform and no requirements to be integrated into your Core system allows for rapid configuration and deployment. Much of the initial work is configuration details and business sponsor decisions on various options within the platform. We provide a detailed onboarding manual and a client success team to guide you through the entire process. Very light needs for a system engineer, IT admin, a mobile app engineer, and UAT round out just tens of hours versus months or quarters.
Start small and focused
There is no need (and we don't recommend it) to launch this service to all of your customers at once. That can feel and be quite overwhelming to your bankers, executives, and even your marketing team. So we suggest that you start with a small internal team that is excited to transform your digital customer engagement. They will be the ones who embrace the new technology and can be internal champions about the ease and engaging nature of the platform and may form the foundation for a full digital branch initiative.
Download the case study
We love our service and can talk about it all day, but seeing real proof from real clients about how they are benefiting from the service is also incredibly valuable. Download this case study to find out how Rockland Trust ($20B out of Boston) has digitally engaged more than 20,000 of their customers in just 90 days with Lynq.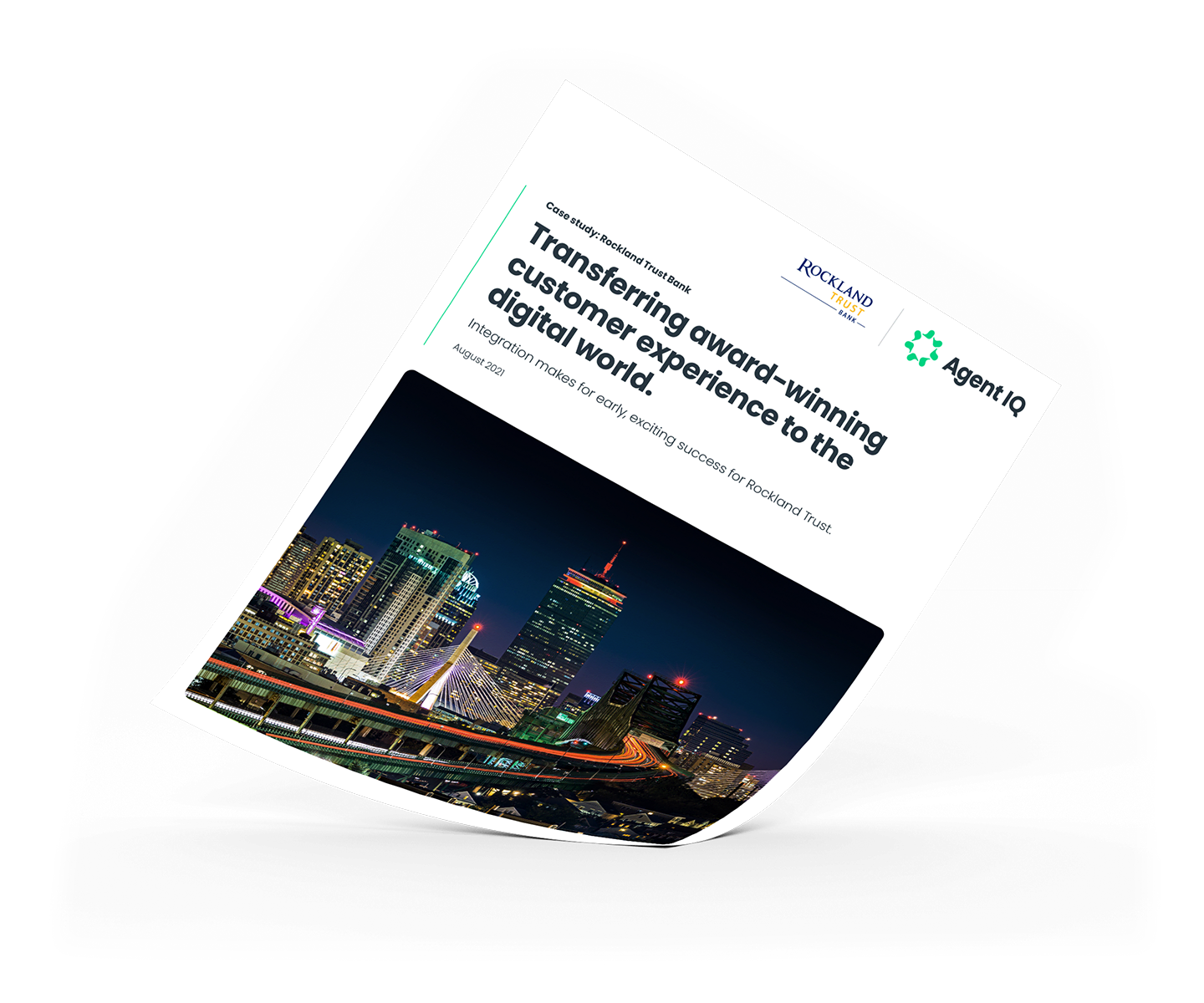 Interested in how we can help you transform your digital customer engagement?
We understand that every financial institution has unique operations and strategic initiatives that they are focused on. Request a demo with us below and we will look forward to understanding your unique challenges and having a discussion on how Lynq by Agent IQ can help you achieve those goals.