A complete banking solution for your customers
Every institution has some digital banking solution that they offer to their customers. This can be web-based, a mobile app, or more often - both. These are very convenient for customers when they need to handle a transactional service like check a balance or deposit a check. But where they fall short is the ability to service more complex questions.

Lynq seamlessly integrates into your existing digital banking solution with ease - both for your IT team and your customers. It is currently successfully deployed in Q2 digital banking environments with several others not far behind. Whether you have an enterprise platform or custom built, we can integrate the Lynq service in a matter of weeks.

For your customers, having both the transactional ability of your digital banking and the Lynq personal engagement to connect directly to their personal banker creates a complete banking solution right on the desktop or on their phone.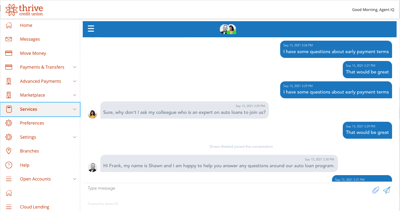 Integration can create rapid adoption
By having the Lynq platform integrated into your existing digital banking platform, you are making it easier and more seamless for your customers to access the full quality service that you have to offer. They don't have to download another app or switch from one to another when engaging with you. Customers simply can find the Lynq service (branded and named however you like it) with just a tap or click on their digital banking menu, or better yet - as a quick link button right on their home screen.
Download the case study
We love our service and can talk about it all day, but seeing real proof from real clients about how they are benefiting from the service is also incredibly valuable. Download this case study to find out how Rockland Trust ($20B out of Boston) has digitally engaged more than 20,000 of their customers in just 90 days with Lynq.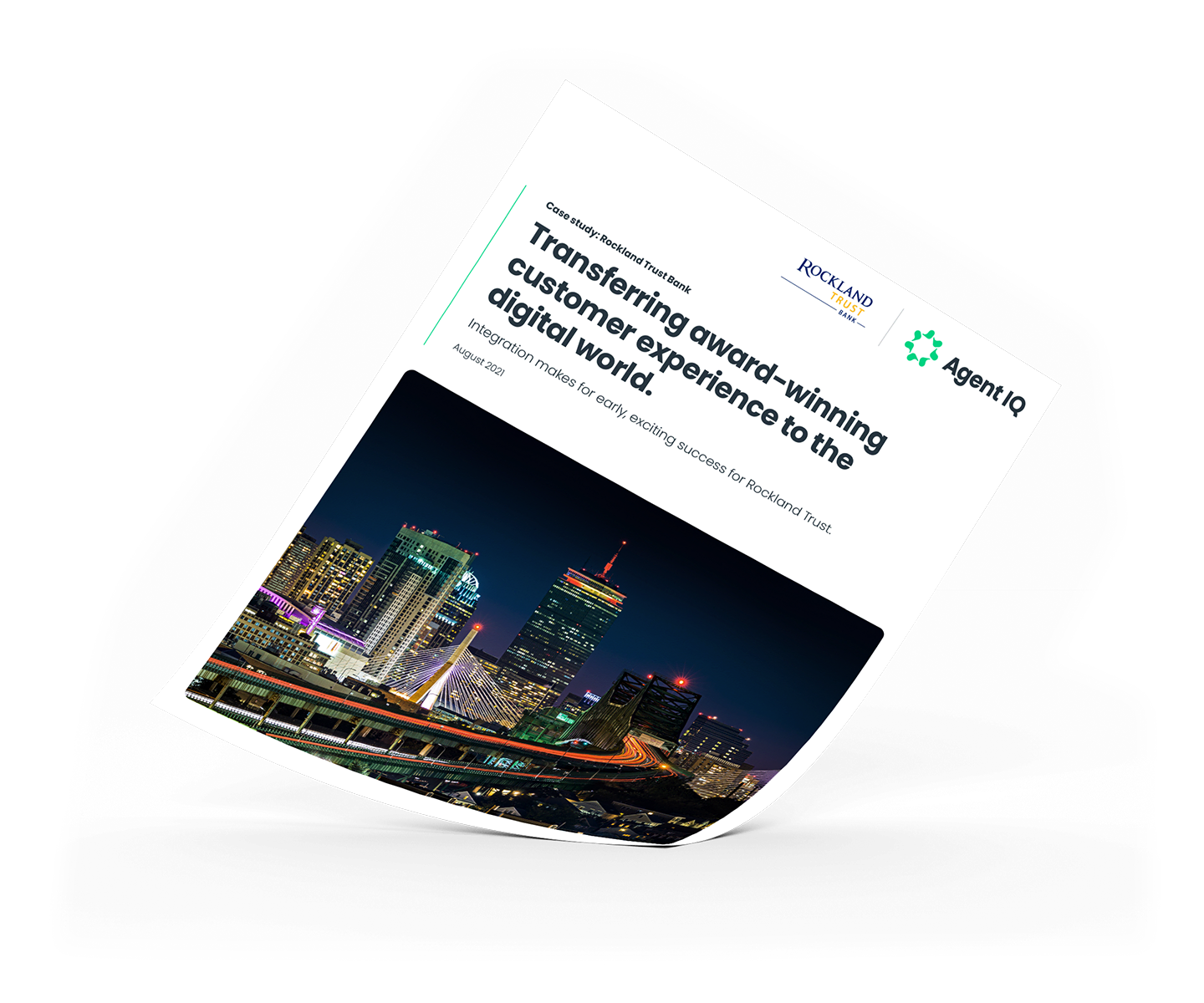 Interested in how we can help you transform your digital customer engagement?
We understand that every financial institution has unique operations and strategic initiatives that they are focused on. Request a demo with us below and we will look forward to understanding your unique challenges and having a discussion on how Lynq by Agent IQ can help you achieve those goals.