Keeping your customers data secure
With Lynq, you decide how much information about your customer and their accounts you want to include in the customer profile. From just name and customer ID to complete relationship overview and account holdings, you remain in control.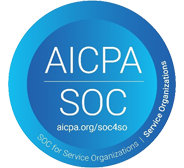 Knowing your customers
Everybody is looking for help and guidance - both existing customers and prospects. Align your Lynq service with your strategic imperatives by identifying your customers through their existing mobile banking username and password, or let any prospect sign up for the service without becoming a bank customer first. The choice is yours.
SOC 2 Type II Certification
Nothing is more important than keeping your customers' sensitive data confidential, and security is the cornerstone of Agent IQ's Lynq service. By completing our Service Organization Control (SOC) 2 Type II certification, we have demonstrated to our clients our commitment to implement and executive strict and critical security policies that protect our customers' data.
Service delivery
Agent IQ's SAAS platform is hosted on AWS or GCP. Dedicated in-region instances are offered to each financial institution alleviating concerns about data integrity and exposure. Single tenancy ensures that service delivery remains unaffected by other financial institutions' service load resulting in no downtime or maintenance costs.
Download the case study
We love our service and can talk about it all day, but seeing real proof from real clients about how they are benefiting from the service is also incredibly valuable. Download this case study to find out how Rockland Trust ($20B out of Boston) has digitally engaged more than 20,000 of their customers in just 90 days with Lynq.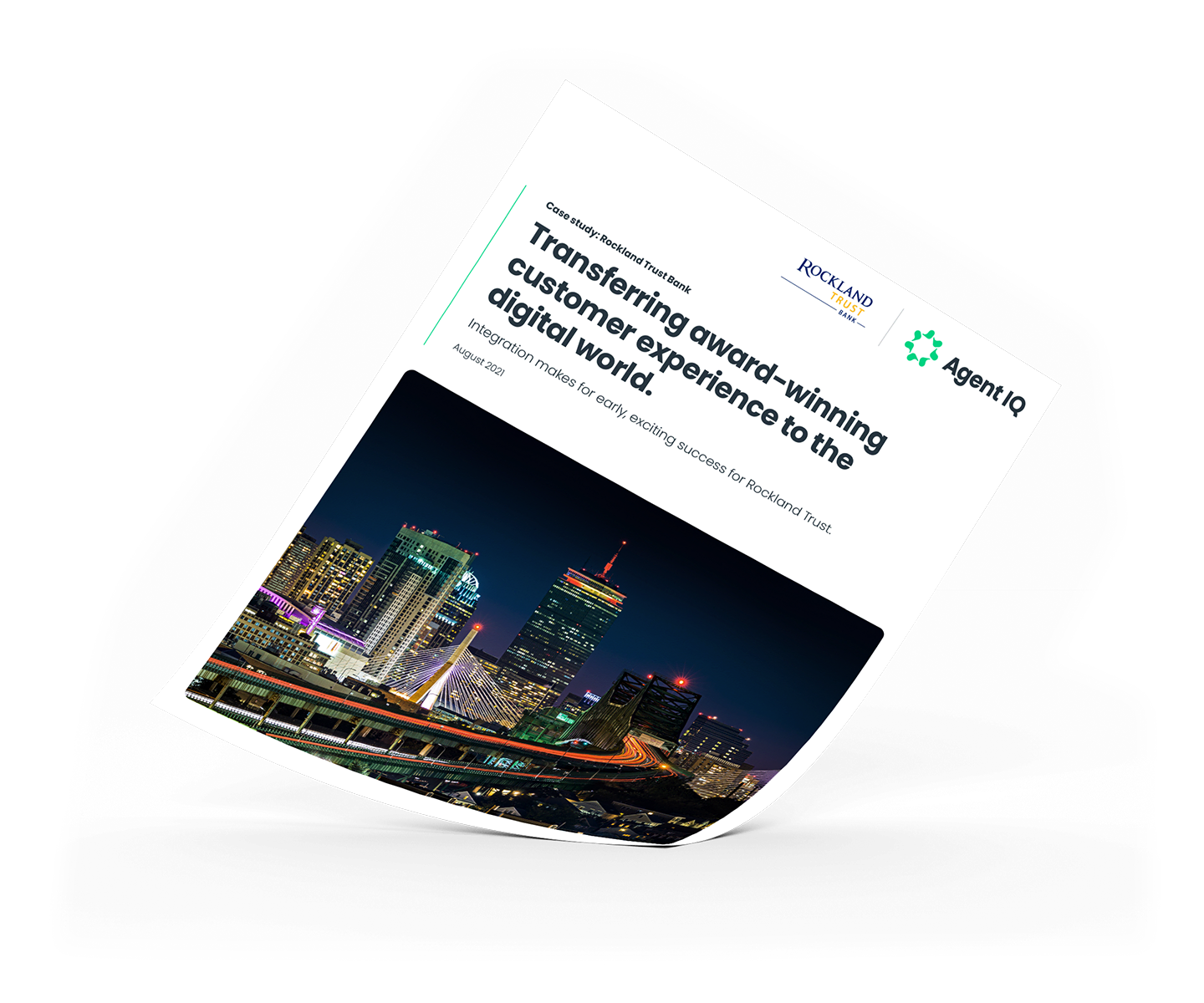 Interested in how we can help you transform your digital customer engagement?
We understand that every financial institution has unique operations and strategic initiatives that they are focused on. Request a demo with us below and we will look forward to understanding your unique challenges and having a discussion on how Lynq by Agent IQ can help you achieve those goals.